What Do You Do?
August 26, 2010
I've got a question for the runners out there. What do you take with you on a run? Phone, iPod, keys, water, energy gels?  If you take any (or all) of these things with you, how do you carry them?
Do you have a hydration belt?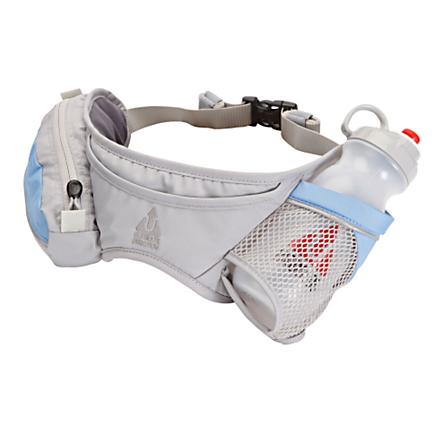 Or a quick grip water bottle with a zippered pocket?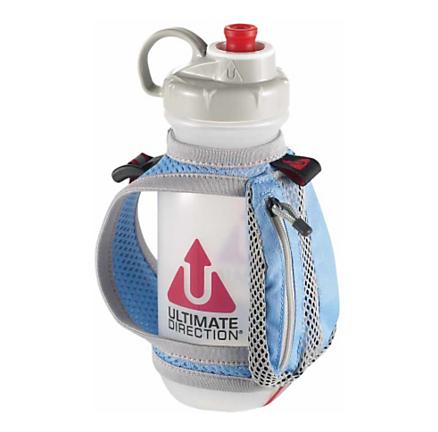 Or maybe a shoe wallet?
Perhaps a camelback?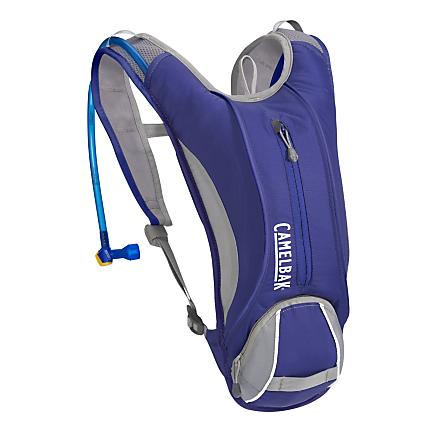 Up until recently I did not have to think about how to carry things with me on my run because I did most of my running on the treadmill.  My water bottle was there at my fingertips and I didn't need my phone or keys.  Now that I am trying to run outside more, I am trying to determine what is going to be the most comfortable option for me.
Currently I carry my keys and phone with me when I run.  And that's it.  I don't listen to music  (Weird, I know!  But I enjoy the silence and thinking through things when I am running.  Maybe I should try pumping some music and see what effect that has!) so I don't carry and iPod or MP3 player.  I don't carry a water bottle (though I know I should) because I hate carrying them in my hand when I'm running.
This morning I clipped my house keys to my sports bra with a carabiner and tucked them inside my shirt and carried my phone in my hand.  This works for the short term but I'd like to be able to tuck away my keys and phone to keep them safe and out of my hands. It also might be to my advantage to start carrying a small amount of money with me as well as water.  And I'd like my phone to be easily accessible because of the RunKeeper app on it that I use to track my distance and pace…  Hmm…
I was considering purchasing a hydration belt when the husband reminded me that he had a camelback from his days as an archaeologist.  Oh yeah!  It's a very dirty camelback but I am going to get it out, clean it up and give it a test run! I'll let you know what I think!
Back to this morning's run… It was like a comedy of errors! I hit the pavement at 6 a.m. and was going along at a good pace when I realize that RunKeeper was not tracking my pace or distance. I don't know what the malfunction was but it didn't kick in until over 5 min. into my run.  Around half a mile I noticed that my hair was feeling loose and  – Surprise! – the hair tie securing my french braid had fallen out!  The 2 little bobby pins I had just weren't cutting it!  I was probably quite the site for the rest of my run with my hair look all wild-woman!  After mile 1, I was starting to get hot and stopped to take off my long-sleeve shirt.  I got going again but could not keep my shirt tied snugly around my waist!  It kept slipping down!
It was all so silly!  I ended up completing 2.5 miles (which is what I wanted to do), only stopped to walk for a few minutes the one time and kept my pace under an 11 min./mile.  Many of the times I checked my pace, I was actually trucking along under a 10 min./mile.  It felt good to get out and run this morning!